Alamosa

High School




Class Of 1960
Another Challenge for Tom Ormond . . .
Hats off to Tom Ormond, who, as you may recall, endured and survived a brain aneurysm 12 years ago. Well, his challenges aren't over. Please continue to hold him and Linda in your prayers and send them strength: We got word from Linda over the weekend that Tom has been diagnosed with cancer in his lungs, some lymph nodes, and maybe a hip. He'll be going through tests before they have the full story and treatment plan.
As Linda adds, after the aneurysm, "he fought to get where he is today, so he has the will to Survive again." Their address is

lucky0111@ao.com

, if you want to send a note.
-- Ann Marshall
October 31, 2018
---
Where were you 52 years ago today?
November 22, 1963: a date burned into memory with the assassination of President Kennedy. I was at work in my college dormitory when I heard two girls crying. Letters from boyfriends sometimes brought tears, but this was different. I peeked out of the mailroom. "What's wrong?" I said.
"The President's been shot!" one of them wailed.
"Pr- President Kennedy?" I stuttered.
"I don't want to die!" the other one bawled.
I locked the mailroom. Called my friend Terry. We wandered through the campus benumbed. Our Camelot president was gone. Who could have done it? Why?
A bunch of us migrated to the home of our favorite prof, glued to the TV, where we spent the three-day weekend in his cramped little front room sharing tears and cold pizza.
I can still hear the drum cadence of the funeral procession, see the white stallions, Jackie Kennedy and the two children, 54 years later.
What are your recollections – or impressions – of that day?
To share your memories, look at the left column and click on the Survey, Where were you?
Ocbober 14, 2017
Another 75th, and a classmate needs our help
I had a great conversation with Olivia Medina Moore this afternoon, and her voice took me back 55-plus years, when we were pals on The Alamosan and double-dating our last couple of years at Moosie. Her voice hasn't changed a bit.
But here's what has changed: our classmate Kathy Katsumoto Gilliland has had a medical episode, today is her birthday -- her 75th -- and she's in a nursing home. Olivia urges us all to give Kathy a call, noting that after she and Marge Curtis Asay called Kathy earlier, it brightened up Kathy's day to the extent that she was able to speak, drawing on old memories. I tried to call Kathy a few minutes ago, but she was at dinner. According to the person who answered, the best time to call is after 6 pm Central time. Or send her a card. Kathy is at the Harborview Nursing and Rehabilitation Center. 15 North Second, Memphis 38107. Phone #901-272-2494. Give her a call or send her a card. It will lift her spirits. And yours too!
Ann Garretson Marshall
April 16, 2017: Happy Easter!
More on celebrating 75
The birthdays have been piling on us, Classmates – more and more of us have turned 75, and plenty more are right behind. And we've had various classmates offer hopes and advice as to how this momentous b-day might be celebrated. In fact, this very weekend Tom O and a gang of pals are gallivanting around Utah to mark his big day.
And now, finally, I've finally decided where I'm going to mark my three-quarters of a century of accumulated wisdom and experience. On London Bridge. At Lake Havasu City, Arizona. Wowsers. Where else could we get a taste of London for a sliver of the price? And for a bonus, the Google maps shows a nearby wildlife refuge en route, so we'll check that out, too, along with whatever fine dining Lake Havasu City has to offer the wayfarer. I'll post some photos on my Classmate page after we get back. And I encourage all of you to do the same with your b-day celebrations photos.
In addition, we'll leave the Celebrate 75 Survey (over on the left navigation bar) open, so when you're ready, please click on that button and add to the survey as you settle on or carry out birthday plans. We'll celebrate with you vicariously.
Ann Garretson Marshall
---
November 4, 2016
Something to brag about; something to share
Classmates:
In all the craziness of this election season, I like to do things that help me keep my sanity. And no, I'm not going to talk about the election. Why would I want to get everyone's blood pressure up – on all sides of the issues?
One relief valve for me is to read the funny papers. Remember those – the illustrated, gently humored commentary on daily life in four panels or fewer? Used to be black and white line drawings during the week and full color on Sundays; nowadays they're full color all week.
Anyway, I've started noticing the way the comic strip writers portray "old people" – you know, with double chins, shapeless forms, a bit tottering . . . and you know what? I'm a bit offended! I think they think they're talking about us – and people like us, who have the privilege of having walked this earth for three-quarters of a century, give or take a few months. Yes! What an amazing accomplishment. We have lived to see the old black phone morph into a personal digital assistant that we can answer, even when we're not at home . . . and that digital assistant can produce, on demand, any book in the library; cough up useful information, on the spot, about the correct greeting on Yom Kippur; keep track of your phone numbers and appointments; capture live action; find a recipe for chicken scaloppini; or sing you a lullaby. And that is just the tip of the iceberg. We have seen so many changes and done so many things that we are walking repositories of experience. That is special. Not old!
Celebrate 75
So yes, most of us are on the cusp of celebrating 75 years on this earth, and some of us already have. Three-quarters of a century is something worth celebrating! So what did you do, or do you want to do on your 75th? I need your advice – quick! My husband's b-day is coming up this month . . . and mine follows in April.
So if you would, please click on the "Celebrate 75" and share with all of us your best ideas for a 75th birthday celebration.
In case you didn't know, once you fill out your survey, your answers get recorded for everyone to see (minus your name, unless you actually write your name next to each response), so check back from time to time to see what other people have answered.
Okay! I managed to write a whole page without going off on the election, which has kept me wound up for months now. I know I'm not the only one, and I know we have some very divergent opinions within our class. One thing I'd like for us to think about together is how do we pick up the pieces and go forward beginning November 9? Potentially half of us will be thrilled and potentially half will be devastated. What should we do to maintain friendships that have spanned somewhere between half and three-quarters of a century? It's a topic for a future discussion, I believe. Not now. Meanwhile, go vote, if you haven't already.
Ann Garretson Marshall
---


Lest we forget, thank you to the veterans of the AHS Class of 1960. (Follow the link.)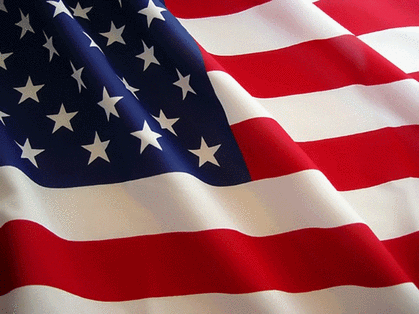 ---
For previous posts, and offers to be the NEXT Moose-on-the-Loose, click on

The Class Blog.
If you'd like to comment on the blogs, go to

Message Forum

and let us know what you think.