In Memory
Pat Martinez (Shutto)
Sad News, Friends . . .
We've lost another classmate: Pat Martinez Shutto
When did it happen? February 24, 2020, less than a month shy of her 78th birthday. Pat was born March 16, 1942 in Alamosa. Early on, Pat attended nursing school and was an Orthopedic Nurse at Lutheran Hospital for nine years before she married and became a stay-at-home mom, working part-time with her husba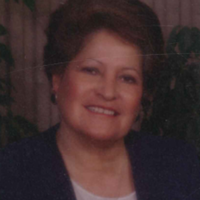 nd who managed a family-owned Italian market. Pat later went on to work in the accounting department at Leprino Foods for 25 years, until retirement.
You all remember that Leprino's is the largest producer of mozzarella (pizza) cheese in the world, right? So they have the market for all Pizza Hut, Domino's, Papa John's, and Little Caesars! Not to be excluded are countless mama/papa pizzerias and lots of frozen pizza items found in your local supermarkets.

And then the whey market for Leprino's (you know, curds and whey in cheese processing) has also become very busy catering to the Chinese and Japanese markets with their baby formula, pharmaceutical, and nutritional needs.
Pat is survived by daughter, Michelle Aguayo; sons, Marc Shutto and Chris (Nicole) Shutto, all of Denver; 10 grandchildren and many cousins. Pat was preceded in death by her parents.
https://cfcscolorado.org/obituaries/?fbclid=IwAR18ZwNHJ4umMTCVnmlQM5jcIk1rgYjE9i3qmAjehw_XWCL6UmQ3L14X34I